AND ITS HERE! The boards finally came from the fab and they surprisingly good for such a cheap price (~240HKD) They even sent an extra 2 for a total of 12 each 😀 )though the smaller print on the silkscreen is still missing that special touch but otherwise it looks really good.
Here's a photo of the boards, some of the chips and the Nixie Tubes (only 6 T.T got to buy 2 more)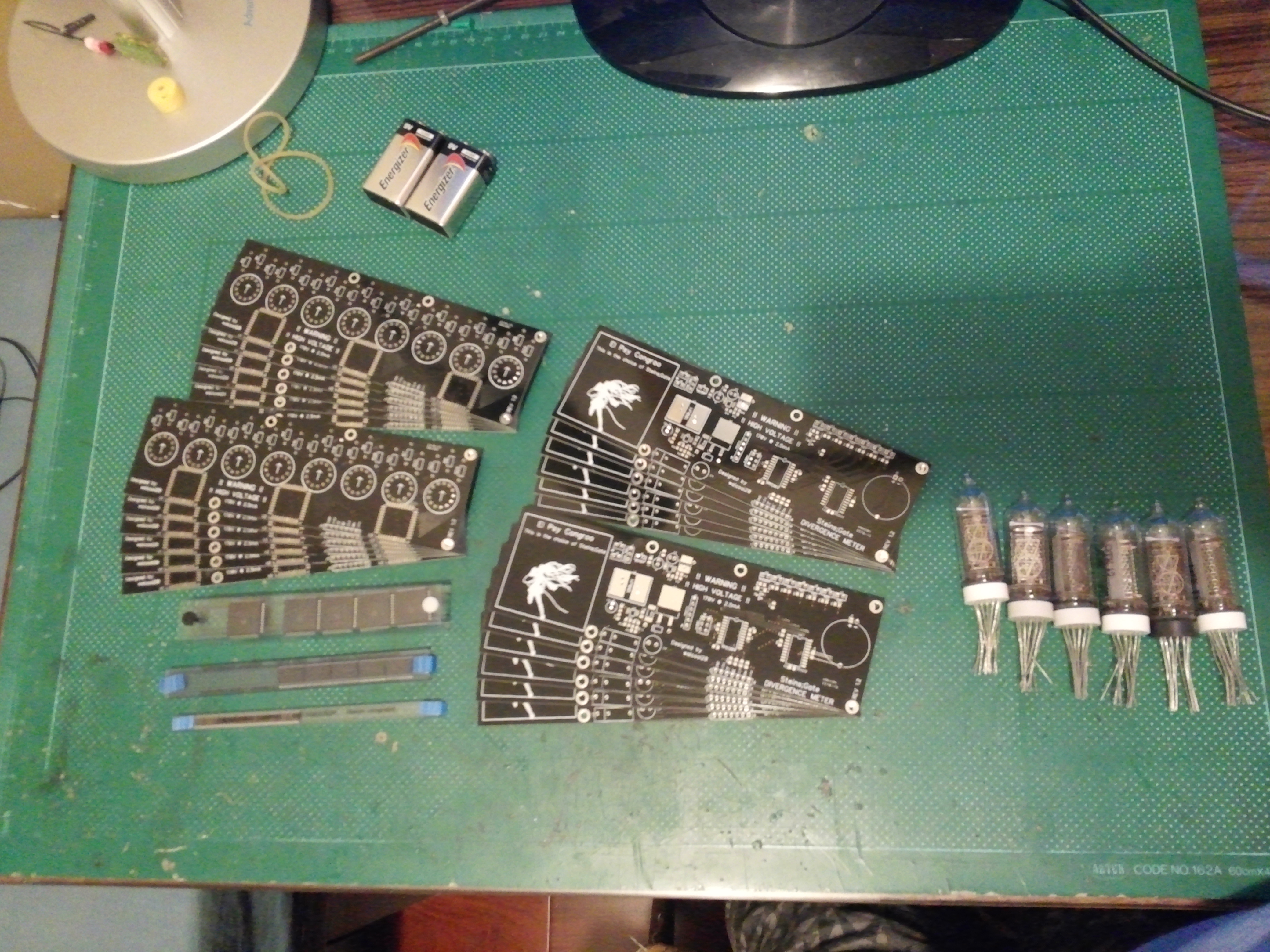 The left board is the Nixie Tube board where the HV5622 and the Nixies will sit and the right one is the Main board where the power supply and control circuitry go. The chips from top to bottom are HV5622, DS3232 and the MAX1771 (Not gonna use it in this design but it used to be on there!) I got those 3 chips for free as samples from Microchip and Maxim so big thanks to them! The tubes were from my sister so big thanks to her also!
Closeup on the Main board: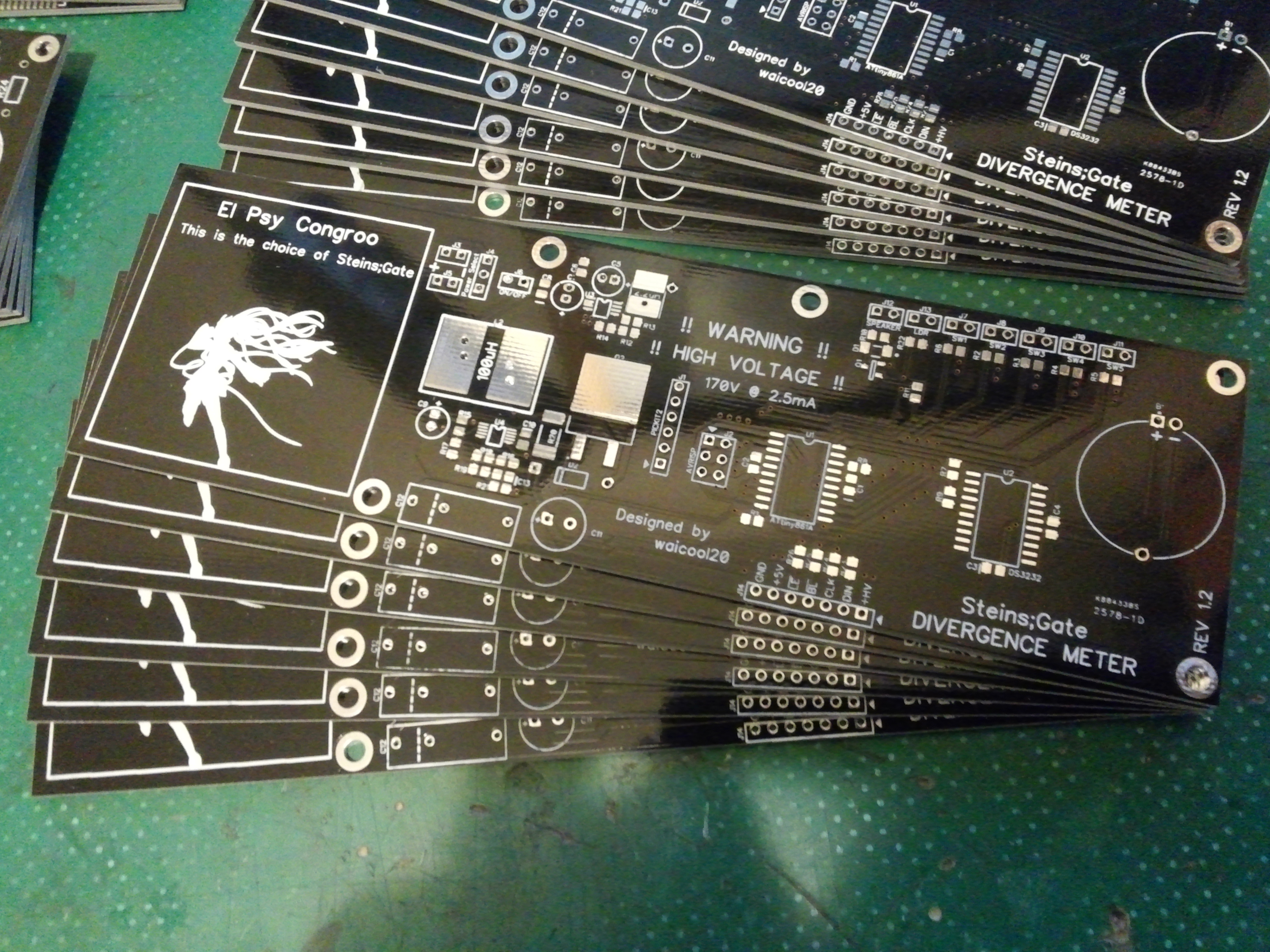 Closeup on the Nixie Tube Board: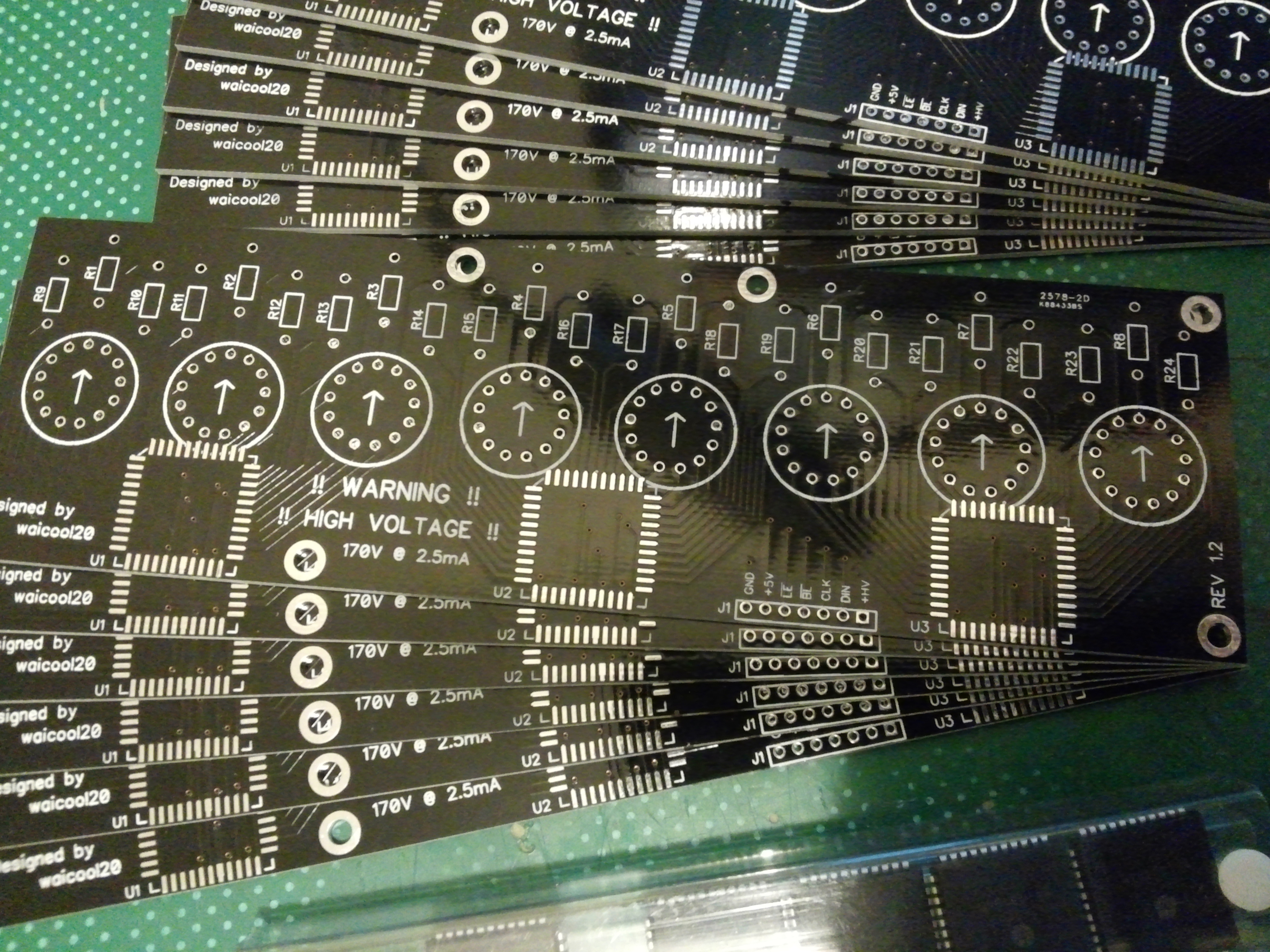 Here's a photo of the other parts in one big bag (Not the tidiest is it >.<) I won't be listing the parts till I finish the meter itself so just wait until then!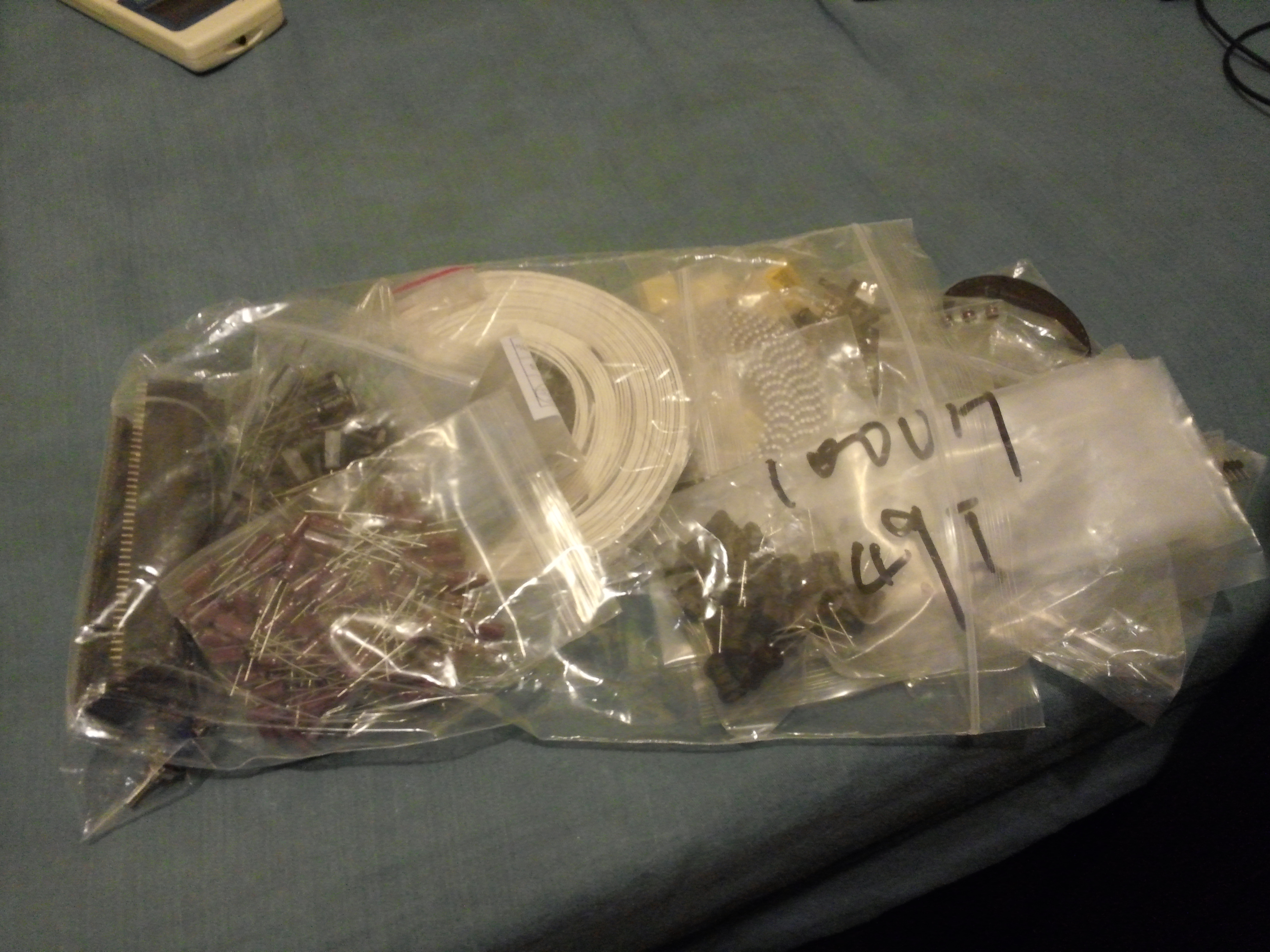 Anyways that's about it for photos, I've got finals exams coming soon so I won't be assembling this puppy till the end of the month so stay tuned!!!!!!
El Psy Congroo
waicool20
Want to read more? Here's the Last Update! And here's the Next Update!