So exams are done and hell that was crazy, 2 weeks of painful mind torture XD anyways today the Nixie Board of the Divergence Meter is finally assembled >.< !!!!!
Here are some pics 😀
Here we have the front view, nothing really special. Though the female pin headers had to be filed down a bit so that it would fit the height constraints and that's why they look like that, but the electrical contact and tightness is still great. I didn't really clean the board before taking a photo so uhh….deal with it :p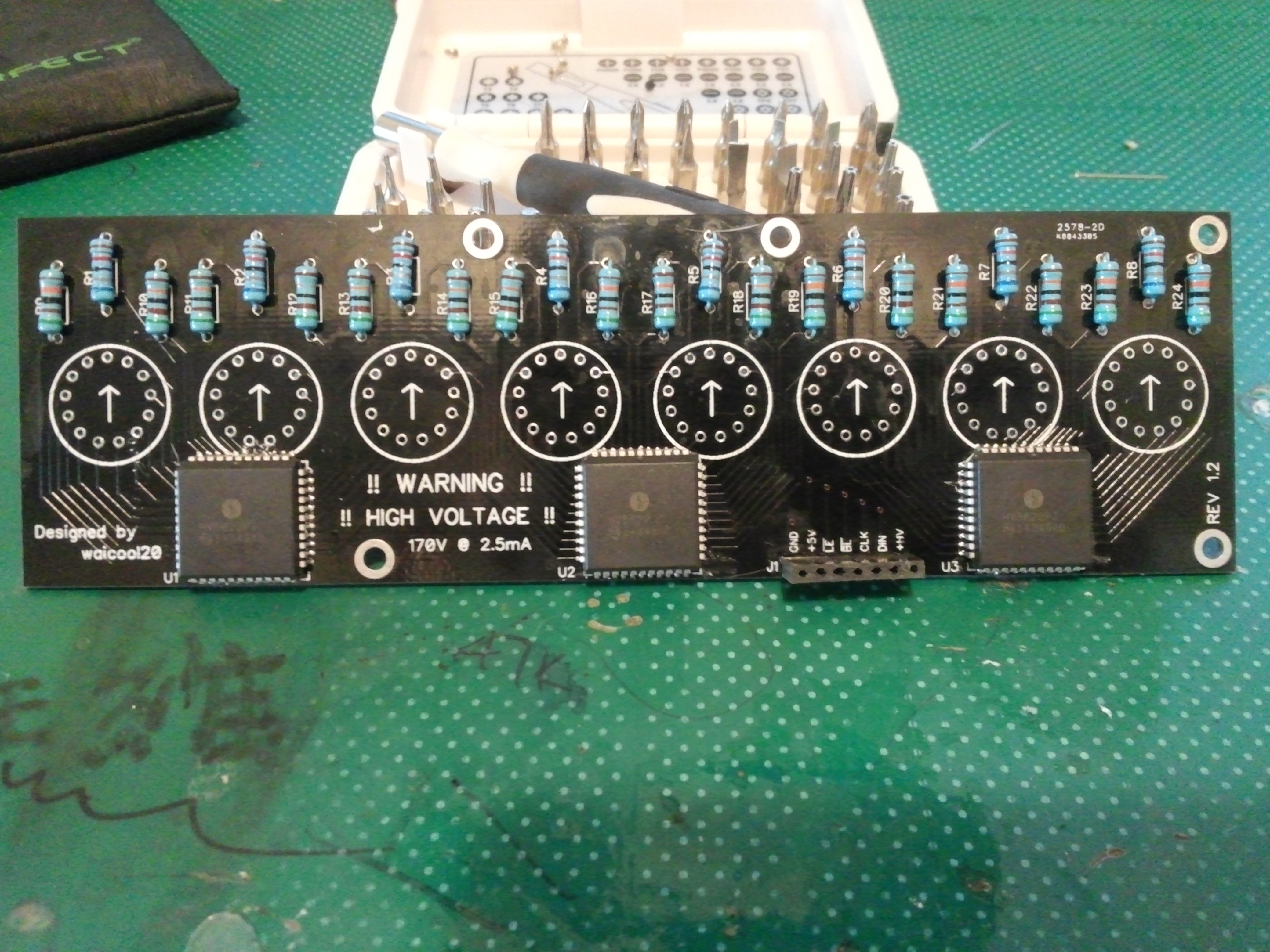 This is the bottom view and I got to say that this photo does not do it justice and it actually looks much better after I cleaned it.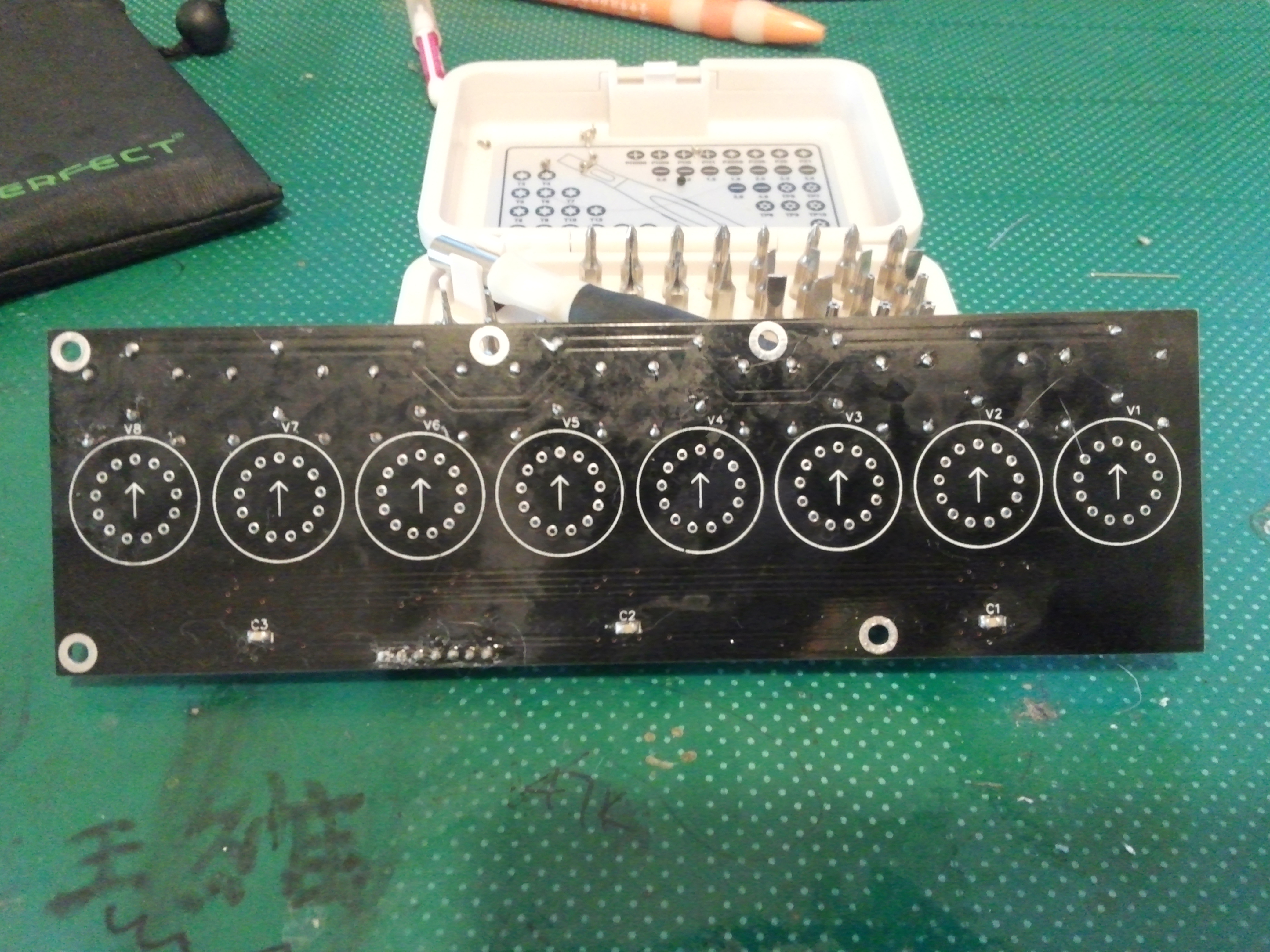 Here's a closeup on one of the HV5622 chips 😀 it was my first time solder reflowing a board haha and it was quite easy I got to say. I just covered the pads with some paste(not too much) and stuck the chip on there. Then I put it on the stove with some Al foil on the bottom to help spread the heat and a thermocouple to monitor the heat. I heated till 180°C and the paste melted! Then I turned the heat off immediately and waited till it was cool. No solder bridges whatsoever 😀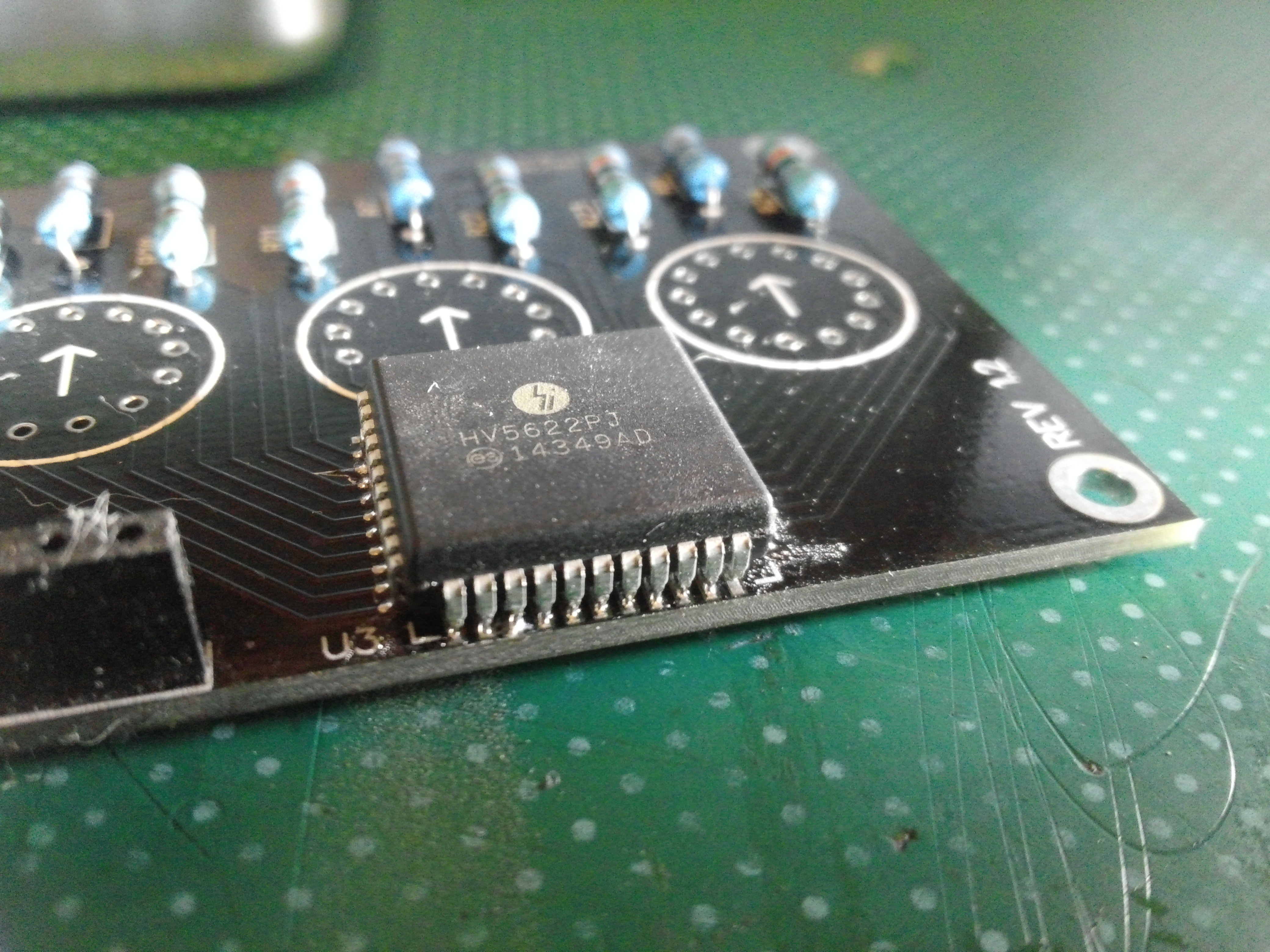 So yeah that's it! I'm gonna do the Main Board next after some more parts come in so stay tuned~~!
El Psy Congroo
waicool20
Want to read more? Here's the Last Update! Here's the Next Update!